The use of email to promote a business's products and services. Email marketing can make the customers on your email list aware of new products, discounts, and other services. It can also be a softer sell to educate your audience on the value of your brand or keep them engaged between purchases. It can also be anything in between. Mailchimp can help you design, build, and optimize your email marketing to get the best RO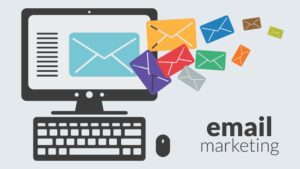 Email marketing can help you build a relationship with your audience while also driving traffic to your blog, social media, or anywhere else you'd like folks to visit. You can even segment your emails and target users by demographic so you're only sending people the messages they want to see most
Companies can elect to manage their own email marketing campaigns or they can choose from over 100 different companies who offer email marketing services. These services provide easy software tools that allow companies to manage their email lists, design ads, and track how often they are accessed
Benefit of email marketing
Reach a global audience
What other marketing platform lets you instantly send a message to thousands of people across the world? Sure, social media can help you spread the word amongst a global audience – but there's no telling who's actually reading your content.
2.   Improving sales.
While email marketing is clearly an excellent marketing tool, it can actually improve your sales as well.
3.   Sending timely campaigns.
Although traditional marketing campaigns have a time and place, they can take months to plan and organize. Even then, you probably aren't sure if people are going to see your campaign assets at the right time.
4.   Increasing leads.
In the same vein as improving sales, you can also increase your leads with email marketing. In fact, with the inbound method, email marketing is used to nurture leads and improve conversions.
 5. Providing more value to your audience.
One of the main goals of any business is to provide value for your audience so they keep coming back.
Email marketing is a great place to cultivate loyal customers because you can add value even when customers aren't making a purchase.
Seasonal Marketing?
Seasonal marketing consists of adjusting your online marketing campaigns to the ongoing events. In other words, targeting important events and national or global holidays for your industry. Seasonal marketing is about looking at the calendar, identifying appropriate opportunities and capitalizing on them. This means driving more attention to your product or service in the interest of boosting your business revenue. Now is the right time to figure out how you're going to leverage those events in order to reap the most benefit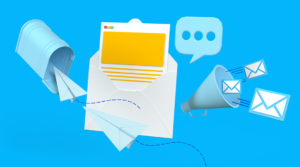 Here are some things to consider when planning your season campaign:
Know the holidays in the country you are promoting. This is a great way to segment your list.
Start early. People are bombarded over the holidays so make sure you're the first one to reach their inbox.
Make sure the colors as well as the language matches the theme of the holiday.
Give them an exclusive discount for the holiday. This is a critical reason why holiday marketing is effective.
Use urgency. One of the main reasons email marketing works well is that they are for a limited amount of time.