One of the most interesting innovations last year was the introduction of cross-device tracking to Google Analytics. This meant that marketers could get a much clearer picture of the user journey, until then limited to the use of cookies that lose track of the user when they move from mobiles to desktops and apps and back again.
Google's Web + App feature also provides data for apps and websites in one place, making it much easier for the marketer to see where and how users interact with a brand.
Of course, when it comes to user tracking, there's a way to go yet. The technology for gathering physical store data is still catching up, but we're getting there, and who knows what we'll be predicting this time next year.
Omni-channel marketing has become key to marketing success as customers engage with companies in a variety of ways, including in a physical store, online via websites and mobile apps, through physical and virtual catalogs, and through social media. Consumers also utilize landlines and smartphones or tablets to search for products, access services, and make purchases.
Omni- Channel Marketing challenges:
One of the most significant challenges marketers and their organizations face when shifting to omni-channel strategies is knowing the difference between omni-marketing and multi-channel marketing. Because so many organizations struggle to make the jump from business-centric to customer-centric practices, they also struggle to put the customer at the forefront when they create integrated experiences for customers.
Breaking down silos and breaking free of traditional marketing campaigns also is difficult for some organizations when they first adopt omni-channel marketing practices. The shift to omni-channel also requires buy-in from the entire organization and a shift in company culture. As Leah Stigile, VP of global business for Toms Shoes points out, "Luckily, we have buy-in from across the organization for omni-channel," and her company proactively works to ensure cohesion over time, especially with events such as their annual one day without shoes event to help people across all customer touchpoints band together around a unified message to drive awareness about people lacking necessities such as shoes.
Omni-Channel Marketing Practices: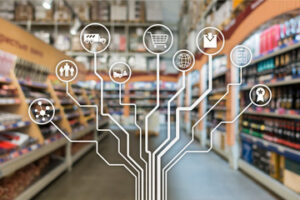 Some of the best practices for omni-channel marketing include
Accounting for each platform and device customers use to interact with the company and then delivering an integrated experience to align messaging, goals, objectives, and design across each channel and device
Developing a unique omni-channel infrastructure with collaboration between several departments
Adopting new technologies: make sure your site is optimized for mobile and enable customers to stop directly from social media sites
Considering virtual reality experiences for customers
Testing customer experiences and measure everything
Segmenting your audience
Listening and responding on preferred channels and devices
Personalizing experiences and offering the most convenient interactions as possible
Omni-channel marketing is a must as customers and organizations have unprecedented access to digital technologies and channels. Our uber-connected world has created mounds of customer data for companies; if they use it correctly, they will be able to key into customer affinities and behavior to adopt omni-channel strategies and solutions to better manage the data, understand customers, and exceed customers' expectations at each and every interaction.