Pinterest is one of the more versatile, affordable, and impactful marketing tools for businesses that are looking to convert more leads, drive traffic to their websites, and increase brand awareness to use. Plus, Pinterest users have the highest purchase intent of any other social media users.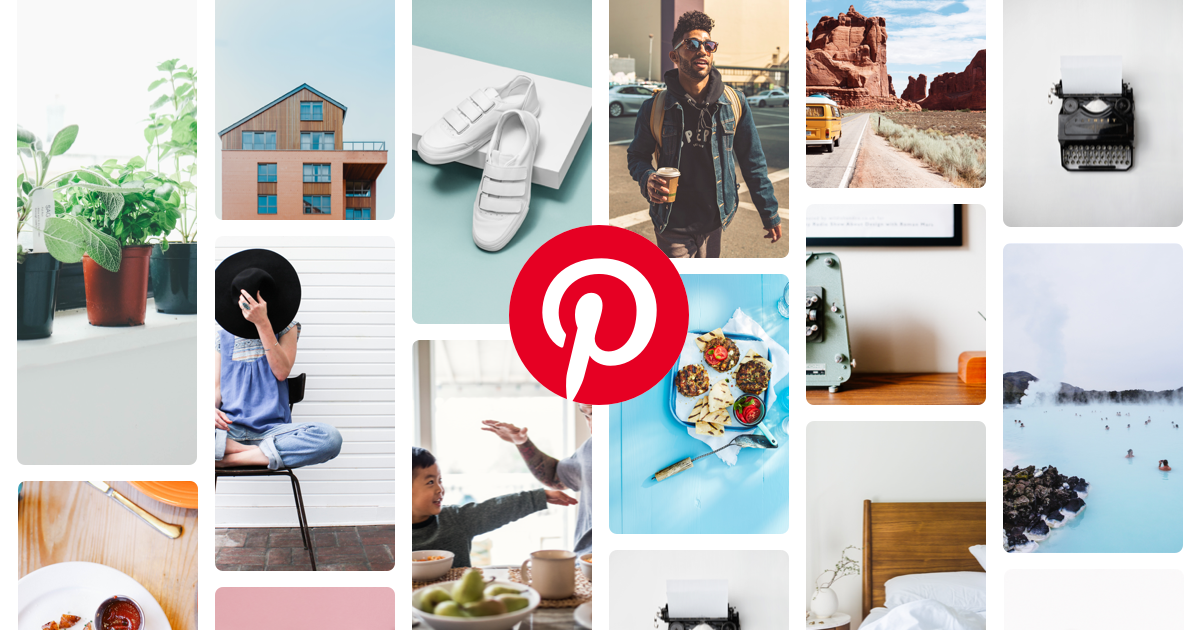 In fact, Pinterest has made a name as a visual search engine, housing tons of photos, graphics, links and inspiration for nearly anything you might want to find.
This means it's a goldmine social media platform for businesses with a visual aspect to their business, whether it's photography or original graphics. In fact, 55% of users are specifically on the platform to find photos of new products and the platform is extremely powerful when it comes to driving website traffic.
Pinterest offers businesses a fairly unique proposition. Like other social media networks, it's a place to connect with friends and influencers. But as a visual search engine and "productivity tool for planning your dreams," it's also a lot more than that.
Pinners come to the platform for inspiration—or "Pinspiration." They're planning their weddings, dream vacations, and holiday dinners. And because of that, they're not only receptive to brand content—they find it helpful.
Why use Pinterest for business?
·Pinterest is the fourth most popular social media platform in the United States.
 Pinterest has a strong global footprint, too.
  More people are using Pinterest than ever.
· Visual search is on the rise.
· Pinterest is popular with women—especially moms.
· People use Pinterest to shop.
· Pins boost brand exposure.
· Pinterest inspires people.
Here are some amazing Marketing Strategies to optimize your Pinterest Marketing:   
1. Pin consistently
Pinterest recommends pinning something once per day. This is more effective than creating a board and filling it up at once. Pinning regularly ensures your content will reach a wider audience.
You can schedule Pins on Pinterest or Hoot suite to ensure your account remains consistent. Take advantage of Audience Insights to determine when your content gets the most engagement. It's always best to post when the bulk of your audience is online.
2. Use boards to connect with Pinners
Give Pinners a reason to follow your Pinterest Board. Create a series of tutorials or DIYs. Or curate a board filled with customers using your products.
On its Pinterest profile, cosmetic brand Glossier has separate boards for lip, brow, and other makeup ideas. There's also a board filled with more than 150 makeup ideas. But it's most popular board by far is a group board called BEAUTY CHAT.
Also, Pinterest recently rolled out new group board features, so you can easily react to posts group members share.
3. Optimize for Pinterest SEO
Pinterest is a visual search engine after all.
Just like any search engine, keywords are the basis for content discovery on Pinterest. This is why it's important to use them in your company, board, and pin names and descriptions. Hashtags are also useful, especially since Pinners can follow the ones they're interested in.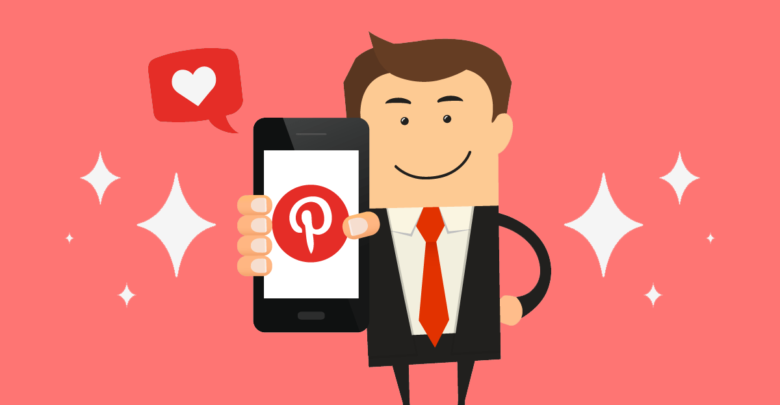 4. Build relevant links back to your website or blog
You have two opportunities with each pin to add your link: one in the description and one in the source for the pin.
5. Embed pins on your blog
Embedding pins on your blog is easy and a great way to get more repines. You can create an embed code on the Pinterest site.
 6. Use a "Pinterest for business" account for analytics
I like to see what pins are popular and re-share them on other Pinterest boards or on social networks. Once a pin starts getting some interaction, fan the flames by giving it some social love.
 7. Rich pins
From Pinterest: "Right now, there are five types of Rich Pins: movie, recipe, article, product, and place. To get started, you'll need to prep your website with Meta tags, test out your Rich Pins and apply to get them on Pinterest. If you're not technical, you might want to ask your developer or site owner to help get you going!"
8. Use the description to spread your ideas
Again, use keywords in your description and keep in mind that people can tweet your pins. The text in the pin description is the tweet so keep it short, interesting, and relevant.
9. Create vertical images to maximize your real estate
Pinterest images should be long and narrow to take up the maximum amount of visual space and get noticed! Look at your favorite pins and see what the images have in common so you see what types of images are repined and shared. I create images that are up to 735 pixels by 1102 pixels. This creates an engaging invitation to re-pin your pinned article.
10. Create a content strategy that delivers
Almost all Pinterest searches are non-branded 97%, in fact. That means there's lots of opportunity for brands to get discovered—especially when strong content and SEO strategies are in place.
Exposure is important, but a good content strategy needs to follow through. As Pinterest recommends, marketers should, "Build a strategy that takes consumers from awareness to purchase." Once a Pinner shows interest, your content should take them through the marketing funnel, from interest to decision to action.
 11. Target the right Pinners with ads
Another effective way to follow through on Pinterest is with ads. Pinterest allows advertisers to target ads around keywords, interests, location, age, and other demographics.
Act a like audiences can also be created to help marketers find people similar to their customers. Just choose an existing audience as a source, and Pinterest will find like-minded Pinners for you.
So now I hope you get to know briefly about Pinterest Marketing and amazing marketing strategies to optimize Pinterest Marketing. Now you are totally ready for your Pinterest account! Good Luck!