SEARCH ENGINE OPTIMIZATION
Also known as SEO, it's process is to improve a website in a way that helps it ranks in search results when users starts searching for specific words and phrases. Today SEO has become an essential part of any marketing strategy.

It helps in presenting a wealth of benefits that none of the other digital marketing tactics could offer.And for marketers,the best part is it has the capability of earning New customers without any investment. It attracts more click and attention in comparison to any ads.
BENEFITS OF SEO
SEO has the potential in making a huge impact on your company's most crucial goals,which is boosting your leads and sales.

1 SEO aims for quality traffic: It makes customers find you on their own,when they spend time researching your brand or learning more about their options for a specific type of product
2 SEO require no investment for ads: once a page is created the search engine deems Worthy of pulling the users towards it and continues attracting traffic to your site for months after publishing
3 SEO is helpful for PR: Though SEO and PR may seem like completely separate marketing strategies, you can bind them together to boost the results you see from each.
4 Helps in moving ahead of competition: More than 60% of marketers have said that improvement of their SEO and online presence has become their first priority.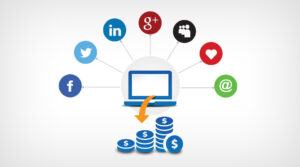 Inorder to get more traffic and better ranking from search engine optimization, the following technique should be used
Reoptimize old content
Build mobile friendly website
Develop an internal linking process
Optimise content for Google rankbrain
Target keywords without featured snippets
Accelerate page speed
Kill thin content
Claim dead links to competitors pages
Add schema markup to relevant pages
Repurpose New and old content
CONTENT OPTIMIZATION
It has an astonishing effect in digital marketing. Digital marketing has turned the market upside down with it's numerous benefits.
Content optimization is the process through which you make the content more attractive as well as accessible to the audience.
Optimization helps in improving the content to make it viable to search engines , which results in enhancing search ranking.
The following ways can be used to optimize content for better Digital Marketing
Good content
Regular updates
Proper Headings and Titles
Text optimization
Social Media.