Now days, every organization wants to promote their business on digital platform via social media, site, etc. They want to promote their business on national and international level. But they think that, it is difficult and costly in terms of money and time. To solve this problem, digital marketing is best concept to solve it. Digital marketing provide us various services which help every organization to reach the customers through digital platform.
Search Engine Optimization (SEO)
SEO is one of the digital marketing services which help the business to reach their customers. SEO is the practice of optimizing the web pages to make them reach a high position in the search results of Google or other search engines.
It is about making your website's ranking better in the organic and unpaid form of search results.  It includes create quality content, specific keywords, building backlinks, optimizing the content and keywords, etc.
SEO Indexing
Indexing means store and organizing the content found during the search results.  It refers to getting your web pages indexed in the Google & other search engine.  Search engine getting your web pages from the stored database when the users search for the content.
It is the process of adding your web pages into Google search.  Google crawls following links and thus provided your site is in the index already.
SEO Keyword Research
Keyword research involves identifying the popular words and sentences people search in the search engines.  Keywords research give the marketers a better understanding of how the users searches for your site and which keywords are to compete for the terms in organic search.
Keywords research is the process of research the popular search terms people type into search engine to search you and your website. It involves choosing the words or phrases from your content that are used as set of targeted keywords for you content.
Example of keyword research: a digital marketing coaching centre wants to know how the people search for their site or institute. People enter into search engine like digital marketing coaching, digital marketing institute near me, best digital marketing coaching centre, etc. All these are the keywords entered by the people on the basis of which institute index yourself in the search engine by using these keywords.
There are three main types of the keywords are:
Short- tail keywords: it includes the search with one or two words, like "keyword" or "Digital marketing". Both the words are not clearly defining; it is very difficult to understand what searcher wants to search by these keywords.
Long- tail keywords: it includes three or more words for searching in the search engine. These words specify what the searcher searches for like "what is keyword research?" This example clearly specifies what searcher wants to search.
Latent Semantic Indexing Keywords: these words that provide contextual information to search engine. For instance, page ranks for an ambiguous term like "world war." It could be about information, historic event, etc. Google uses latent semantic keywords to analysis what searcher wants.
SEO Keyword Targeting
Keyword targeting is using relevant keywords for the content or site and also indexed in the search engine. SEO is the organic way to rank higher in the search engine. The keyword is the important element which helps in the site ranking.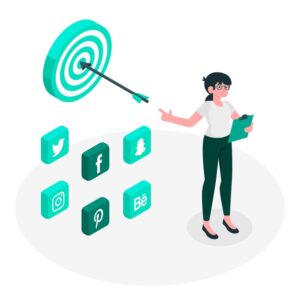 What is effective keyword targeting?
There are three steps of effective keyword targeting are:
Gather the relevant data: First, you should know what your audience is searching for,
What keywords are users entered in search engine to search for your site or content.
What are their intentions while searching?
How they compare your product and service against others?
Are you focusing on the right keywords?
Prioritize Your Targets: On the basis of above data, you have to make a list of keywords related to your content and site. You should analyze how your competitor focusing on the keywords. You should make list of keywords includes short as well as long tail keywords. It helps to target the customer by the help of right keywords.
Take Action: After gathering the data and prioritize targets, last step is to take the actions on the basis of data. The steps which ensures that your actions focuses on the improving the site ranking. It also includes content marketing, topic marketing, keyword optimization,etc.
Optimized page for SEO
SEO is the process of optimizing web pages and content which can be easily discovered or searched by the users to your website. Optimization is important for your web pages; it helps to reduce the loading time of pages, increase ranking in search results. Google is looking for pages that are optimized, contains high-quality and relevant information to the searcher's query.
Why you need to optimize your webpage?                
Make your website and content useful for your users. You should serve the best possible content and should be relevant to your users. Your content should offers significant value and create a positive website user experience.
Grow your organic traffic. By optimizing your web page, attracts organic traffic. Optimized content, keywords, description, etc. helps to increased organic traffic.
Force your website to work harder. Anyone can build a website but it's important to maintain your web pages ranking. You have to focus on increase the average conversion rate of the pages. You should make your pages relevant for the users.
Meta Description
The Meta description tag in HTML is the 160 character which is used to summarize the web pages content. It includes short information about the web pages and its content.  Meta description is an attribute which helps you to describe your page. Google display meta description in the search results which influences click through rates.
Example:
How could you write better Meta description?
There are some points which are focused while creating meta description are as:
Use researched and targeted keywords in your meta description.
Make sure that your description is relevant to your content and page
Never use same description on your whole site pages.
Description should attract and influence user to click to showing them value.
Communicate benefits and urgency.
It should include information which can be useful for the users and attracts the users.
Title Tag
A title tag is an HTML element that specifies the title of a web page. Title tags are displayed in the search engine results, social media posts, web browser, etc. Title tags are the first thing that the users see once they enter a search query. It is important to give your users an idea about the content and web page.
How to optimize your titles for search engines?
Title tags should include 60-70 characters on search engine. The length of the title is important in title optimization. We should plan less than or up to 60-70 characters; it also helps to attract the users.
Title of your web page should be unique. It should reflect the content of your page and all pages of your website should consist of different and unique title tags.
It must consist of relevant keywords for your web page. It may help for making better ranking of your website.
In the tags, you should use your brand's name which creates credibility to your content.
Don't use duplicate title tags