Social media marketing is the use of social media platforms and websites to promote a product or service. Although the terms e-marketing and digital marketing are still dominant in academia, social media marketing is becoming more popular for both practitioners and researchers
Definition
Social media marketing is the use of social media platforms to connect with your audience to build your brand, increase sales, and drive website traffic.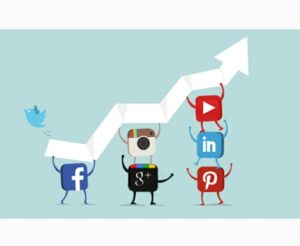 Advantage of social media marketing
Explaining the advantages of using social media to market your business.
• Increased Brand Awareness –
Social media is one of the most cost-efficient digital marketing methods used to syndicate content and increase your business' visibility. Implementing a social media strategy will greatly increase your brand recognition since you will be engaging with a broad audience of consumers.
• More Inbound Traffic –
Without marketing your business on social media, your inbound traffic is limited to your usual customers. The people familiar with your brand are likely searching for the same keywords you already rank for.
• Improved Search Engine Rankings –
Most importantly, it gives you more opportunities to get in front of industry influencers who will write about your business and provide links back – which will help to directly increase search engine rankings.
• Higher Conversion Rates –
Every blog post, image, video, or comment may lead viewers to your company's website and increase traffic. Social media marketing allows your business to give a positive impression through a humanization factor.
• Better Customer Satisfaction –
Social media is a networking and communication platform. Creating a voice for your company through these platforms is important in humanizing your company.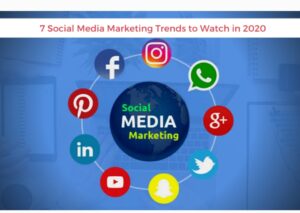 Types of social media marketing
our list of 10 types of social media
Social network –
Social networks, sometimes called "relationship networks," help people and organizations connect online to share information and ideas.Examples: Facebook, Twitter, LinkedIn
Media sharing networks –
Media sharing networks give people and brands a place to find and share media online, including photos, video, and live video.
Examples: Instagram, Snapchat, YouTube
Discussion forums –
Discussion forums are one of the oldest types of social media. Before we connected to our first university friends on The Facebook, we discussed pop culture, current affairs, and asked for help of forume. Examples: reddit, Quora, Digg
Bookmarking and content curation NETWORKS-
Bookmarking and content curation networks help people discover, save, share, and discuss new and trending content and media.
Examples: Pinterest, Flipboard
Consumer review networksNETWORKS-
Consumer review networks give people a place to review brands, businesses, products, services, travel spots, and just about anything else. Examples: Yelp, Zomato, TripAdvisor

Blogging and publishing networks-
Blogging and publishing networks give people and brands tools to publish content online in formats that encourage discovery, sharing, and commenting. Examples: WordPress, Tumblr, Medium
Social shopping Networking-
For more information about these networks and how they can benefit your business, see our guide to social commerce. Social shopping networks make ecommerce engaging by adding a social element. Examples: Polyvore, Etsy, Fancy
Interest-based networks-
Interest-based networks take a more targeted approach than the big social networks do by focusing solely on a single subject, such as books, music, or home design. Examples: Goodreads, Houzz, Last.fm
Sharing economy' Networks-
Sharing economy" networks, also called collaborative economy networks," connect people online for the purpose of advertising, finding, sharing, buying, selling, and trading products and services Examples: Airbnb, Uber, Taskrabbit
Anonymous social networks-
While major social networks are making increasing efforts to hold users accountable for their social activity, these sites go the other way and allow users to post content anonymously. Examples: Whisper, Ask.fm, After School