Social media plays a very crucial part in marketing strategy. Social media marketing is the use of social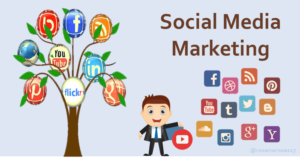 media platforms and websites to promote a product and services. It allows you to connect with your consumer in a more intimate way to build your brand, increase sale, and drive websites traffic. This involves publishing great content on your social media profiles, listening to and engaging your followers, analyzing your result.
But social media has matured far beyond being just a place to broadcast content.  A business that want to reach a specific set of audience at scale would run highly targeted social media ads.
Why every business needs a social media marketing strategy?
 Social media marketing is a powerful way for businesses of all size to reach prospects and customer.  Great marketing on social media can bring remarkable success to your business created devoted brand advocate and even driving leads and sales.
There are some reasons why every business need a social media marketing strategy.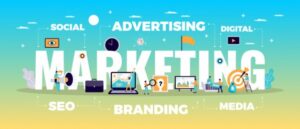 Reason # 1:  Increase Brand Recognition & Trust
Reason # 2:  Increase  Visibility  in  Google
Reason # 3:  Increase Websites Sales Conversion Rates
Reason # 4:  Increase Customer Retention & Referrals
Reason # 5:   Establish More Partnerships
Reason # 6:  Diversify Your Marketing