Many of us mostly gets confuse between Internships and Courses. How they work and how they are different from each other. In this article, we are going to solve and clear this confusion once and for all.
What Is an Internship?
An internship is a professional learning experience that offers meaningful, practical work related to a student's field of study or career interest. An internship gives a student the opportunity for career exploration and development, and to learn new skills. It offers the employer the opportunity to bring new ideas and energy into the workplace, develop talent and potentially build a pipeline for future full-time employees.

A quality internship:
Consists of a part-time or full-time work schedule that includes no more than 25% clerical or administrative duties.
Provides a clear job/project description for the work experience.
Orients the student to the organization, its culture and proposed work assignment(s).
Helps the student develop and achieve learning goals.
Offers regular feedback to the student intern.
Why Internship is important?
A chance to develop your knowledge and skills in a particular field or industry
Exploring different roles to see which one you would like to pursue
Getting insight into the way businesses work and what challenges they face on a daily basis
The opportunity to create a network of contacts
Gaining valuable work experience to set you apart from other candidates
Acquiring university module credits
Applying the concepts and strategies of academic study in a live work environment
Getting the national minimum wage (if you do a paid internship)
What are the Benefits of an Internship?
#1.Career Exploration
Learn about a career field from the inside and decide if this is the right career field for you.
Work alongside a professional in your chosen career area.
Observe the workplace and see if it matches expectations.
Gain knowledge about a specific industry.
#2.Leadership and Skill Development
Experience – One of the recurring themes in any entry level job search is lack of experience. "Where do I get experience if no one is willing to hire me?" The answer is simple: Get an internship.
Learn new skills and add to your knowledge base while gaining confidence in your abilities.
Opportunity to practice communication and teamwork skills.
Apply some of the ideas learned in school and provide a bridge between school and the professional world.
Achieve a sense of accomplishment by contributing to an organization.
#3.Networking and Establishing Mentors and References
Meet new people and practice networking skills while establishing a network of professional contacts, mentors, and references.
Open to door to advice on the next steps to take on your career path.
#4.Resume Enhancements
Gain valuable experience and accomplishments to add to your resume and/or enhance your application to graduate school.
Create an advantage over other job or graduate school applicants.
What is a Course?
A course is usually an individual subject. Courses generally have a fixed program of sessions every week during the term, called lessons or classes. Students may receive a grade and academic credit after completion of the course.
Courses are time-limited in most universities worldwide, lasting anywhere between several weeks to several semesters. They can either be compulsory material or "elective". An elective is usually not a required course, but there are a certain number of non-specific electives that are required for certain majors.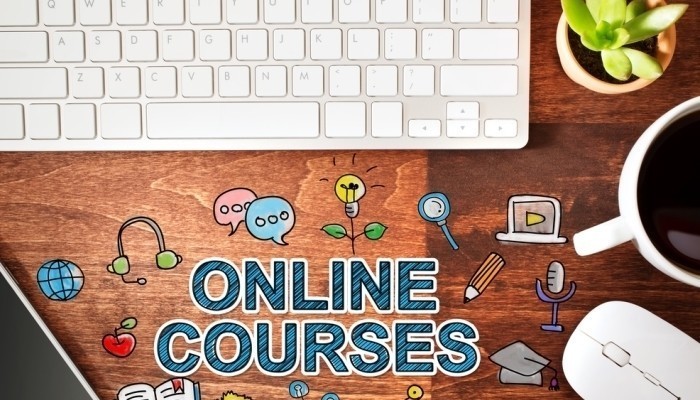 Professional courses are special courses, offered at many colleges and universities, that put emphasis on professional development. Unlike academic courses, these courses usually do not require prerequisites, sometimes do not offer credits and are specifically oriented toward professionals wanting to enhance skills useful for their specific work environment. The courses are usually categorized under "Continuing Education" or "Professional Studies" at universities or institutions. You are awarded a professional certificate upon completion of a professional course.
Taking up a professional course is important to improve your performance in a given career. In order to acquire more advanced and better skills, many people today go for these professional courses. It further gives you confidence along with basic information.
What are the Best Courses to Lookout for in 2020?
Masters in Artificial Intelligence.
Masters in MIS.
Masters in Computer Science.
Masters in Information Systems.
Masters in Business Analytics.
 What are the Benefits of a Professional Course?
#1. Ability to contribute more
As you inculcate knowledge through constant learning, you have much more to contribute to your organisation than your counterparts who haven't been a part of this professional development. Moreover, you are exposed to new ideas, perception and knowledge that gives you a competitive edge over others.
#2. Sets you apart from others
In today's competitive market, employers look for people who have a distinct quality to offer to their business. You get to inculcate new things and advanced concepts that give you the ability to face the challenges with a more tactical approach. You get to take more creative and innovative perspective toward solutions that will set you apart from others.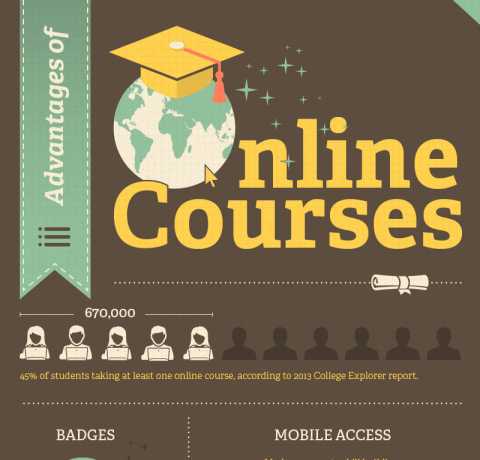 #3. Enhances your creativity
Creativity is something that never stops evolving but it needs constant feeding. Learning different ways to do a thing and getting acknowledged with the ongoing trends, enhances our creativity. You just can't get stuck to your old means of doing things. By trying out different approaches continuously, you can improve your creativity and further sharpen it.
#4. Keeps you in form
When you take up a professional course, you are exposed to not only the new and fresh ideas but it also keeps you updated with everything that is going in your area of interest. You are constantly faced with challenges running in the market such that solutions for the same can be generated. It helps in keeping you in form through constant learning.
#5. Professional approach to customer demands
Professional course teaches you the best way to attract and engage your customers. Through this you can meet your clients' demands more effectively and in a more professional manner. This increases the trust of your customers on you and they keep on coming for more.
I hope this article may help you understand about the internship program and the course and how both of them have their own importance and benefits in professional life.