A consumer is a person or a group who intends to order, orders, or uses purchased goods, products, or services primarily for personal, social, family, household and similar needs, not directly related to entrepreneurial or business activities.
Consumer Protection Act
The Consumer Protection Act, 2000 is an Act of the Parliament of India enacted in 1986 to protect the interests of consumers in India. It is replaced by The Consumer Protection Act 2019. An Act to provide for better protection of the interests of consumers and for that purpose to make provision for the establishment of consumer councils and other authorities for the settlement of consumers' disputes and for matters connected.
Purpose of the Consumer Protection Act
• Ensure fair, competitive and responsible markets that work well for consumers and promote ethical business practices.
• To promote and protect the economic interests of consumers.
• To improve access to information that consumers require, to make informed choices according to their individual needs.
• To protect consumers from hazards to their well being and safety.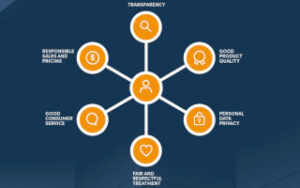 Consumer Rights Law
Consumer rights and consumer protection law provides a way for individuals to fight back against abusive business practices. These laws are designed to hold sellers of goods and services accountable when they seek to profit by taking advantage of a consumer's lack of information or bargaining power.
Types of Consumer Protection Cases
The most common kinds of abusive business practices occur when consumers are in particularly vulnerable circumstances. For example, when people fall behind on their bills, debt collectors are in a position to make life even more difficult by calling in the early morning or late night hours, making contact at a person's place of business, and speaking to friends and family. Consumer rights laws prohibit this sort of activity.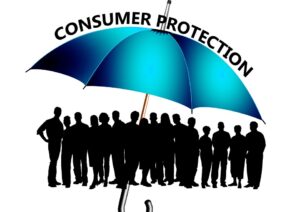 The following are the important consumer rights:
• The Right to be heard:
The consumer has the right to be heard if he has any complaint or grievance regarding the good or service received.
• The Right to safety:
The consumers are entitled to protection of their health and safety from the goods and services they buy. They should not be supplied goods or services which are hazardous to their health and safety.
• The Right to be informed:
This implies that consumers should be given correct and full information about the quality of goods that they buy.
• The Right against exploitation:
This covers right to protection from unfair trade practices and unscrupulous exploitation of consumers by charging excessive prices by suppliers of goods or services.
• The Right to choose:
This implies that consumers should be provided a variety of products from which they can make a choice of their liking. The opportunity to choose from limited options restricts their right to choose.