If your target audience was your crush, her father would be trends, her brother is client expectations and you are the crying Peter Parker. If a Millennial is the distracted guy, content is what they are looking at, while traditional advertising is the angry girlfriend. It is significant to understand the importance of memevertising. Time to speak about a few meme marketing tips too.
One may be able to buy 1000 likes for INR 150 on a post, but those likes will not drive conversations around your brand and neither will they be able sell the product. Doesn't matter how good the numbers look on the report.
Objective-driven campaigns that need a tailored strategy are often brain-teasers. Unless you want your client's expectations to turn into expectation v/s reality meme, you would need a campaign that is as good as the success kid. And the last few years have seen Memevertising rise as a desirable solution.

Why Memevertising?
S. S. Rajamouli, the director of Bahubali in an episode of Koffee with Karan had mentioned that he hadn't realized the growing popularity of Bahubali until he saw the flood of memes on the internet.
Memes have evolved as a mode of communication, a benchmark of virality, and the means to connect with like-minded or relevant audiences. Saksham Jadon, Founder, Youngun India – a Meme Marketing Agency shares, "Memes are the Pillar to everything that goes viral, be it #RahulBoseMovement or #Area51Raid".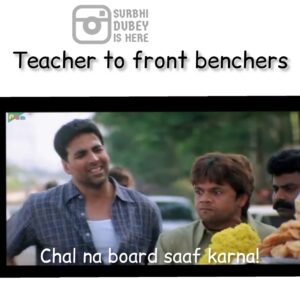 As the younger generations steadily gain purchasing power, marketing strategies also observe tectonic shifts. Meme Marketing marks one of such movements. Jadon believes that any B2C brand with youth as their principal target might not be able to persist, as this domain is too big to ignore.
The wordplay and the context that you can bring out and where you can highlight the promotional aspect is where the creativity lies, although it has to be relatable and humorous. Saurabh Mankhand, VP – Strategy & Client Services, Indigo Consulting ponders "The Gen-Z target group is progressively showing enough signs that they don't trust advertisements that promote directly, therefore, memes become an effective medium".
As sharing memes has evolved to become almost like second nature to social media dwellers, it becomes almost pivotal for brands to adapt to this new form of communication.
The success of memevertising in movie marketing has been particularly noteworthy.
Shahid Javed Ansari, Founder & CEO, RVCJ thinks it will be risky not no use Meme marketing. He adds, "Meme Marketing plays a significant role in delivering a brand's message. It is difficult for brands to capture the attention of online audience using banner ads or clickbait articles which makes Meme Marketing the best option."
The most recent example is Mission Mangal; as soon as its trailer released it generated a mob of memes, adding to the popularity of the movie.
Sacred Games is the foremost role model of memes adding to the popularity of a web series. The show had spawned a stream of user-generated content. If the meme pages that you follow didn't post them, your friends would. And if your friends didn't share them, then it would show up in 'Suggested for You'.
Along with the users' contribution, Netflix India surfed on the wave of memes too.