Digital marketing is the use of the Internet, mobile devices, social media, search engines, and other channels to reach consumers. Some marketing experts consider digital marketing to be an entirely new endeavor that requires a new way of approaching customers and new ways of understanding how customers behave compared to traditional marketing
Advantages of Services
1. Services are Re-usable
Because the services provided or requested are complete, self-contained programs, they are characterized by their re-usability. Someone has already created the scissors
2.   Services are Easily Maintained
One of the advantages of SOA is the elimination of the complexities associated with interacting services within an environment. When it comes to updating, upgrading, and maintaining the services in the SOA environment there are no complications resulting from interactions with other connected and interacting services.
3.   Reliability
SOA services are complete and self-contained programs. This makes it easy for testing, debugging or any form of maintenance.
4.   Availability
Normally, services in a SOA are available to any requester that needs them. For this reason, SOA services are made available via public directories where they can be searched for and discovered. Consumers, therefore, are always able to access the service
Digital Marketing Services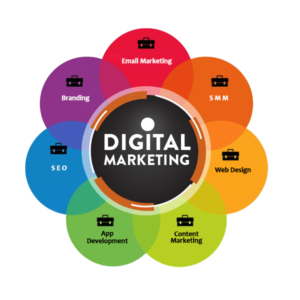 1. Email Marketing
: Email marketing is the act of sending a commercial message, typically to a group of people, using email. In its broadest sense, every email sent to a potential or current customer could be considered email marketing. It involves using email to send advertisements, request business, or solicit sales or donations. Email marketing strategies commonly seek to achieve one or more of three primary objectives, to build loyalty, trust, or brand awareness. The term usually refers to sending email messages with the purpose of enhancing a merchant's relationship with current or previous customers, encouraging customer loyalty and repeat business, acquiring new customers or convincing current customers to purchase something immediately, and sharing third-party ads.
2. Social Media Marketing :
Social media marketing is the use of social media platforms and websites to promote a product or service. Although the terms e-marketing and digital marketing are still dominant in academia, social media marketing is becoming more popular for both practitioners and researchers. SMM is based on the principle of organic search, which basically means that when the website or its connected social network page is more active, the website's position on search engines rises, i.e. it will be in seen the first few results.
3. Web Design :
Web design refers to the design of websites that are displayed on the internet. It usually refers to the user experience aspects of website development rather than software development. Web design used to be focused on designing websites for desktop browsers; however, since the mid-2010s, design for mobile and tablet browsers has become ever-increasingly important. Many webpages are designed with a focus on simplicity, so that no extraneous information and functionality that might distract or confuse users appears.
4. Content Marketing :
Content marketing is a form of marketing focused on creating, publishing, and distributing content for a targeted audience online.Content marketing attracts prospects and transforms prospects into customers by creating and sharing valuable free content. Content marketing helps companies create sustainable brand loyalty, provides valuable information to consumers, and creates a willingness to purchase products from the company in the future. This relatively new form of marketing does not involve direct sales. Instead, it builds trust and rapport with the audience.
5. App Development :
An app is the common slang term for a software application or software program that can be run on a computer device to accomplish a task easier and more efficiently than we could do it ourselves as mere mortals. If you have a smartphone or computer tablet, you probably have used some game apps, news apps or even map apps to help you find the local coffee shop. Application development is the name of the profession that employs people who design, develop and deploy these computer applications.
6. Search engine Optimization:
 is the process of growing the quality and quantity of website traffic by increasing the visibility of a website or a web page to users of a web search engine. SEO refers to the improvement of unpaid results (known as "natural" or "organic" results) and excludes direct traffic and the purchase of paid placement. Additionally, it may target different kinds of searches, including image search, video search, academic search, news search, and industry-specific vertical search Promoting a site to increase the number of backlinks, or inbound links, is another SEO tactic.
7. Branding :
is a marketing practice in which a company creates a name, symbol or design that is easily identifiable as belonging to the company. This helps to identify a product and distinguish it from other products and services. Branding is important because not only is it what makes a memorable impression on consumers but it allows your customers and clients to know what to expect from your company.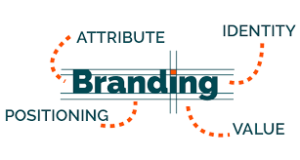 Conclusion of digital marketing
Modern technology has changed a lot. Besides the growth of modern technology, the technique of businesses has also changed. In this regard, digital marketing comes to take the leading position. Modern generation does not want to go to any shop or shopping mall to buy anything. They want to buy everything online. So, the various companies always try to stay connected with their consumers or customers via the internet.