Unlike other social media platforms, LinkedIn is not just a networking website it has grown to become a comprehensive personal branding resource. In today's highly competitive world, professional growth requires both networking and promoting yourself as a brand; the better you sell yourself, the more opportunities you will get for professional development. Having a strong LinkedIn presence is the first step for personal branding.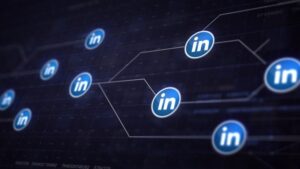 Establish Credibility with your LinkedIn:
When you are active on LinkedIn regularly updating your profile, writing articles or blogs, making powerful connections you are not only increasing your visibility, but also establishing your credibility.
LinkedIn is a networking website. It allows you to stay in touch with people you already know and meet new people from your industry. Send connection requests to add old friends, colleagues, or people you just meet at a social event to build your network. Additionally, you can join various groups to meet and talk to likeminded people or people who are working in the same industry. Groups that you join on LinkedIn are visible on your profile and tell a lot about you. So, be wise and choose groups that add value to your profile.
Make the most of this amazing platform by getting a LinkedIn profile that employers find attractive. You'll love having a profile that makes other people want to know more about you. Hire our professional resume and LinkedIn writing services to get best LinkedIn profile possible.
A LinkedIn profile gives you opportunities to leverage the media you create. Through the Articles section on LinkedIn, you can post blog content, videos, and graphics from your profile.
LinkedIn is a great platform for making connections and generating leads, but it shouldn't be the only strategy you use to fill your pipeline. To get more tips and ideas on how to draw prospects into your funnels and convert them into paying customers.