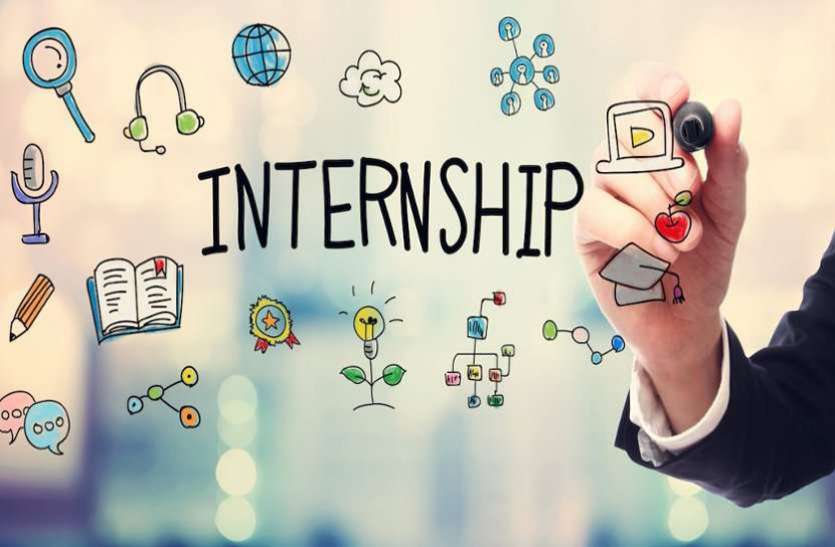 Our economy is changing daily, and with it, the talents, skills, and experience needed to be a part of that growth cycle are too. The job market is a competitive one, and often that is a tough learning curve for recent graduates. This is a big reason behind the growth of applied learning and internship opportunities becoming a key part of the college experience for all students.
What is an internship?
An internship is a hired introductory position for a defined period. They can be paid or unpaid, as the main purpose is for the intern to gain experience. You typically apply for an internship during undergraduate or graduate studies in your chosen field, and then work for a company for one or more months, either full-time or part-time. You might work as an intern over a summer or during a semester or quarter with your classes. Some internships allow you to receive college credit upon completion.
Internships can help you gain valuable work experience, fulfill a college requirement and give you material to add to your resume. They can introduce you to many aspects of full-time employment while allowing you to explore your interests and form your personal career goals.
Internship goal
An internship program has two goals –
1). To introduce the students to the careers related to their academic course.
2). To give them work experience and the exposure of a real organization.
Most students are focused on the first goal, of gaining an experience in the profiles related to their courses.

BENEFITS OF INTERNSHIP
1. Job experience
Job listings often describe requirements such as education and minimum job experience. If you are entering the workforce for the first time after college or a vocational training program, you likely do not yet have the required experience. An internship is a perfect way to fill that gap. You can gain valuable exposure to how a business in your chosen field runs, take part in meetings and perform assigned tasks in a real-world setting.
2. Research experience
In scientific fields, for example, an internship might consist of assisting with research in a lab. You can test the research skills you learned in your college courses in a practical setting and meaningfully contribute to the important research the lab does. Some permanent research jobs require this kind of post-education training. Internship opportunities can help you decide what kind of lab work you would like to do.
3. Access to a variety of tasks and departments
While some internships, like lab research, might assign you to a specific task every day, other offices might enable exposure to people in various departments and jobs. You may help senior management, sit in on meetings, complete small tasks for projects or observe the daily functions of the office. If your field of study was general, like a B.A. in English, for example, an internship at a publishing company where you see how each department works could help you decide what kind of job in the publishing industry you might like to pursue.
4. Mentorship
The most valuable mentor relationships often start with a personal connection that enhances the experience for both the mentor and the intern. Working as an intern may give you the opportunity to meet a potential mentor naturally and establish a relationship that helps guide your career path. In person, you have the chance to reveal your personality and show deference and respect while seeking guidance and input.
5. Help guide career goals
During your education, you may study a variety of subjects to determine your interests. For some, a college degree helps you determine exactly what kind of career you want to have. For others, studying offers a diverse set of experiences that presents multiple career options. An internship can give you job experience by introducing you to daily rigors and tasks without a firm commitment to that precise career track. It can help you decide if certain jobs fit your personality and your talents and allow you to meet people who can give you career advice and guidance.
6. Create a professional network
The most successful job searching usually comes from meeting others in your field who can recommend you for open positions. Internships are a practical way to expand your job network. The professionals you will meet may be the most valuable connection to your future jobs, so showing curiosity, enthusiasm and willingness can help professional contacts see your potential.
7. Build a strong resume
This valuable job experience enables you to fill out your resume with honesty and specificity. Not only will you be able to add the duties and projects from your internship to the experience section of your resume, but you will also be able to more clearly describe your objective for a permanent position.
8. Secure good references and recommendations
The supervisors and mentors you meet during your internship can be a valuable reference for you as you pursue a full-time job. The more positive and hard-working you are, the more likely managers are willing to recommend you for open positions. References generated from an internship can be valuable in your job searches because those managers will have known you personally and seen how you contributed to the company. They can speak to specifics and describe your developing skills and how your education prepares you for employment.
9. Transition to a permanent job
If your internship is a positive experience for you and the people you work for, you could be hired for a permanent position at the company. Hiring managers often use internships as an interview process to determine which interns would be a good fit for open positions.Internships can act as preliminary employment training, and human resources personnel and managers can observe you in various situations to determine if you might be a valuable addition to a team.
10. Build confidence
The transition from college to full-time employment can fill you with excitement, anxiety, hope and ambition all at once. An internship is a good way to fill some transition time with the work you hope to do long-term. It can eliminate some pressure of quickly finding a permanent job and help you apply the skills and knowledge you have been studying into a practical situation.
Internships can show you how a company develops leaders rather than just learning about it in the abstract. You can observe excellent time management skills and make a note of those you want to emulate. You may learn about valuable collaboration and cooperation skills. If you think of an internship as an extension of your education, you are likely to have a whole range of confidence-building attributes to apply to your future employment.

What Is a Professional Course?
A professional course is a college-level course designed to target those who are in, or about to enter, the workforce in corporate, government or technology fields. Consider taking a professional course if you want to strengthen your skills in areas such as team management, computer technology and health and safety.
Benefits of professional courses
In this ever competitive world, you should always look for improvement in your area of expertise. Taking up a professional course is important to improve your performance in a given career. In order to acquire more advanced and better skills, many people today go for these professional courses. It further gives you confidence along with basic information. Professional courses offer a large array of benefits, that is why it is highly recommended to enroll in such courses
1. Gain a Competitive Advantage
Having training that your competitors don't can set you apart when pursuing new business. Certifications can differentiate you with others in your field, showing that you have a demonstrated commitment to understanding and excelling in your profession. This can give you an advantage, which is particularly important in today's competitive market. Stay on top of trends and learn how to use that new software or social platform before it becomes a household name.
2. Increase Efficiency
Professional certifications can also help to provide your consultancy with a solid foundation. The advanced training, information, and knowledge you gain from specialized coursework can provide you with up-to-date tools and technical strategies that will serve to guide and direct you in the execution of your projects, allowing you to manage all aspects of your work more effectively.
3. Increase Earning Potential
The time and effort invested in professional certifications often results in increased income. Most clients will understand the higher costs associated with specialized training and are willing to pay for consultants who have industry certifications. In fact, one study found that online certifications increased salaries by 20 to 40%.
4. Expand Knowledge and Skills
By acquiring new and updated industry information or techniques, you can hone current work habits that may be causing inefficiencies or quality issues with your output while increasing your competencies. This can help give you the skills and confidence to try something new such as establishing the groundwork to implement a more sophisticated working environment for your consultancy.
5. Build Professional Credibility
There are an increasing number of companies, non-profits, and government organizations that, when working with independent consultants, want (or may even be required) to engage those who have certain certifications from recognized programs. Certification demonstrates your commitment to superior professionalism, upholding industry standards, and continued learning. These merits can help boost your professional credibility and prestige within your own network, with your current clients, and when pursuing new business opportunities or bidding on projects
Advantages of Professional courses
The advantages of professional courses are as follows:
Better career opportunities : Since jobs in private sectors are increased in recent years, opportunities for the student of professional courses are also increased. There are a lot of chances of placement for the students of professional courses. Companies in every sector are increased due to the increment of globalization and MNC culture. The option of self employment is also available in the field of medical and architecture.
Focus on practical knowledge : The professional course are based on practical knowledge. These courses are more focused to developed important skill in students. Due to different type of skill, students can get jobs in different field.
Options of self employments : A very good opportunity of self employment is available for the students of professional courses. The students can work in some well established company to take experience. After getting experience they can make their career in self employment. Even they can provide employment to others and helps in minimizing unemployment problems.
---