LinkedIn enjoys a well-deserved reputation as the most useful social network for business owners and professionals, but many members are not taking advantage of all that LinkedIn has to offer. Yes, it's a quick and easy way to reconnect with a co-worker from way back when or an old college friend, but the social network is also a powerful tool for lead generation, market research, and global networking. Learning about LinkedIn's little-known and advanced features can help you understand the power of LinkedIn.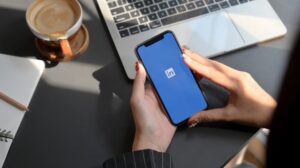 LinkedIn allows you to identify key local contacts in your trade, geography, civic organizations and corporations then gives you the ability to connect with them by sending a LinkedIn connection invitation. You also can join industry-related groups on LinkedIn and post comments on industry topics.
Each person on LinkedIn creates a personal profile that can be made visible to all users. The profile is basically an online "resume" of your current and previous work so that others can see your background. In order to maximize your exposure, filling out your profile in detail is critical .
For owners of business-to-business companies, the keys to using LinkedIn as a tool for lead generation are establishing and developing a strong profile containing key words and phrases that will draw leads to it and building up your list of connections and followers.
If you want to get reach on LinkedIn, you should be writing articles. If you scroll through the LinkedIn news feed on your phone or desktop, it won't be too long before you come across an article posted via LinkedIn's native Publisher tool. Naturally, the LinkedIn algorithm prioritizes these native posts over links to external sites, such as your company's blog. Make sure to post links to your company's website or blog at the bottom of the article, but don't be too blatant or overly sales' about it.
No matter what you want to achieve through your LinkedIn strategy, creating good quality content and engaging with like-minded individuals is the way to go. No to spam, yes to quality content!