THE ANATOMY OF SOCIAL MEDIA MARKETING
Social Media is a relatively new form of marketing that just about every business today is at least aware of, if not already utilising it in some form or another.Social media marketing is the action of creating content to promote your business and products on various social media platforms such as Facebook, Instagram, and Twitter. Social media marketing is all about meeting your target audience and customers where they are and as they socially interact with each other and your brand. Marketing in social media has created a simple and quick way for business to advertise, show information and products they offer, and display specials or discounts.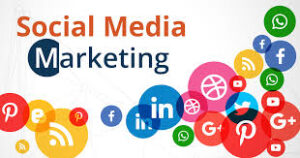 The easy use of these social media sites such as Twitter, or Facebook, lift a weight off of a business's shoulders. Social media is helpful in marketing by providing easy communication with people. Using social media allows a business or person to connect with someone without all the hassle of emails and phone calls. Social media such as Twitter and Facebook can be a game changer for a business because of its ability to now post to the world what specialties, sales, or clearances they are having. Social media can open up connections to other business or potential customers. Many businesses will jump on the opportunity of using social media because it is a simple and quick way for a business to reach out to potential customers. As Bozarth States "Social media has the tools that enable social learning to happen on a large scale and bring increased awareness in a business or workplace."Marketing as a business strategy entails activities such as advertisement, announcement, promotion, and these marketing components require effective communication. As one of the best contemporary innovations, social networks are exceedingly becoming the focal point of human social interaction, thus presenting unique entrepreneurial experience. Social media is one of the modern communication tools that have recently proven to be powerful in influencing both informal and formal communication, where millions of potential consumers interact freely. Having the ability to engage consumers in an active interaction where sharing of information is effectual through powerful technological devices, social media is gradually receiving attention from businesses of all sizes. Businesspersons consider social networks as convenient communication and information-sharing tools for they involve instant feedback ability where messages reach users expediently. Most recently, researchers have found a great correlation between the use of social networks in businesses with enhanced sales output following increased connection between consumers and entrepreneurs
Social media platforms are essential facets of exposing the business to the competitive markets and reaching out potential consumers. The foremost advantage of social networks in businesses is the enhancement of communication, information exchange, and knowledge sharing. This aspect of social networks enhances a mutual connection between consumers and entrepreneurs that subsequently boosts the productivity of the businesses. During promotion, advertising, and announcement of social networks like Facebook, Twitter, and MySpace are progressively becoming essential communication tools.
Many MNCs reported increased brand positive reputation, increased product attention, enhanced customer relationship, and boosted sales turnover. social media marketing may continue influencing marketing strategies of companies as present and maybe future generations will still continue anticipating for these experiences.